Everything in the store is an ENORMOUS 50% off, and will continue that way for the whole of the weekend. Come over to the
shop
and pick yourself up a bargain or two!! Don't forget, if you spend $10 in 1 transaction, we'll send you our AWESOME Collab kit FREE!! You certainly won't want to miss out on this kit, the colours are gorgeous, and there are so many products in it, you will be making beautiful LO's for a long time to come. Its ENORMOUS!!!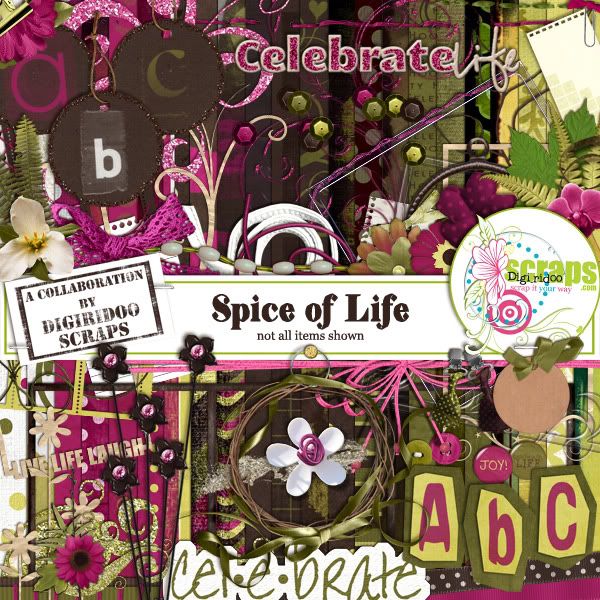 Our Cyber Crop challenges kick off with the Progressive Blog Challenge Friday 5th @ 9am (EST)/11:59pm Australian EST.
THE FAMOUS SCRAP BINGO IS BACK!! You still have time to get your lists in!! See here for details!! Scrap Bingo may not sound like much, but believe me this is serious business. The competition is ferocious and everyone wants to win the 'Bingo Queen' crown and blinkie. This is something you don't want to miss, if only for the huge amount of laughs you will get from reading the posts as the game progresses LOL!!!!

There will also be a Scraplift challenge and scavenger hunt. Keep an eye out in the Cyber Crop Forum for these!!

WE ARE RUNNING 2 SPEED SCRAPS THIS WEEKEND. See here for details! Speed Scraps are so much fun! 6 instructions in 60 minutes, 1 LO in 2 hours...you've gotta LOVE that right? Come on and join in all the fun.

AND......if that's not enough for you, all of our June Challenges have just begun, with some fantastic Participation Prizes up for grabs!! Have a browse around and find one or more challenges that you would like to join in.

So settle in......enjoy the site, but most of all.....HAVE FUN!!!!!